The History of an Iconic Brand
How the story began in 1981
If you wanted to create the ideal fashion brand, you might decide to take the legendary glamour of Hollywood and combine it with a dash of natural French chic. Which is exactly what the Marciano brothers did just over 40 years ago when they founded GUESS. Since then, GUESS has grown from a denim pioneer into a global lifestyle brand, supported by sexy, spirited advertising that has become iconic. Today, GUESS has over 1.500 retail stores worldwide and offers collections for men, women and children, as well as a wide range of accessories, from jewelry, fragrances, eyewear and timepieces to highly desirable shoes and bags.
The story began in 1981. Having fallen in love with Los Angeles on a family vacation, the four Marciano brothers, from the South of France, decided to make it their home. The brand name was suggested by an advertising slogan they saw everyday on the drive to their office: "Guess what's in our new Big Mac?" The word stuck in their minds. Soon it became the name on their headquarters building on Olympic Boulevard, just down the street from the billboard that had inspired them.
In love with Americana, the brothers chose an American icon for their breakthrough product: a slim-fitting, stonewashed, three-zip ankle jean they called the Marilyn Jean. Defying the fact that stonewashing was rare in the US market – and potential skepticism about French gentlemen making such a symbolically American product – they sent a pair of jeans and a handwritten note to selected department stores. Bloomingdales loved the jeans, and ordered 24 pairs. The unique, sexy-cut style sold out within a few hours.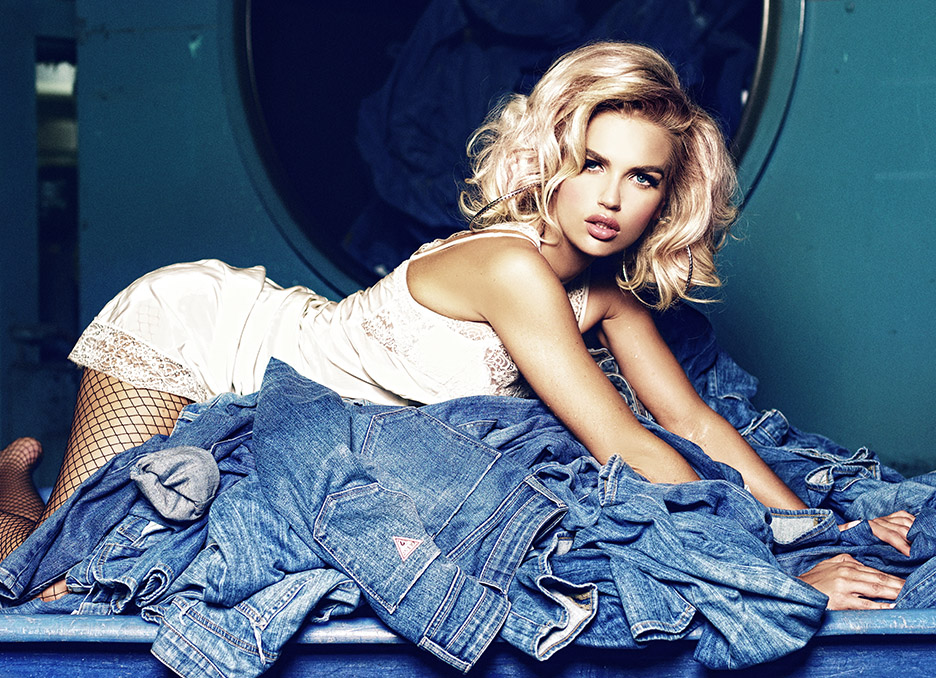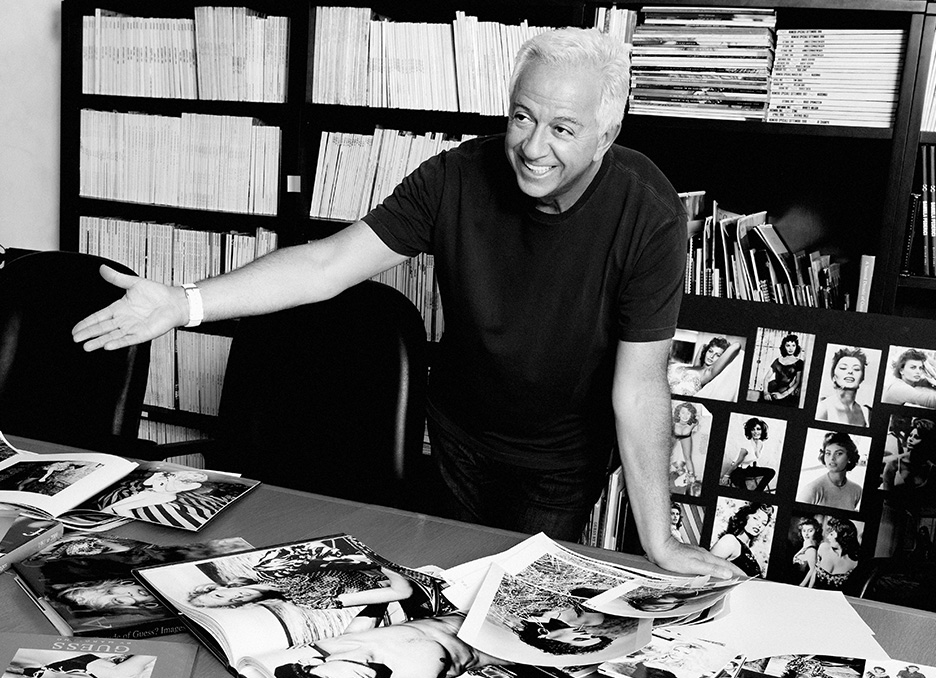 Within its first year in the US, GUESS made it into every major US department store, including Bergdorf Goodman, Bonwit Teller, ieiman Marcus and Saks Fifth Avenue. At a time when jeans were a workday staple of the American wardrobe, GUESS reclaimed denim for fashion by offering a wide range of innovative cuts and washes, with a stylish, coquettish attitude that perhaps only les français could achieve.
Then, of course, there was the advertising. It was entirely the brainchild of the youngest Marciano brother, Paul- with the glamorous world of GUESS so clearly fixed in his mind, he had no need for an agency. The campaigns would capture the allure of classic Hollywood but feature utterly contemporary young women who defined the brand's provocative spirit. The first "Guess Girl" was an unknown French model, Estelle Lefebure. Others have been rather more famous: Claudia Schiffer, Carré Otis, Eva Herzigova, Laetitia Casta, Naomi Campbell, Anna Nicole Smith, Paris Hilton…and a certain Carla Bruni, only 16 years old at the time.
As for the photographers, they've ranged from established names like Ellen Von Unwerth to student Daniela Federici, who was plucked from film school by Paul Marciano in 1992 to shoot Anna Nicole Smith. Wayne Maser, Herb Ritts, Dewey Nicks, Raphael Mazzucco, and Pablo Alfaro have also contributed to over three magical decades of images from the brand. Whether black and white or color, the GUESS advertising style is instantly recognizable- seductive people against inspiring backgrounds, hinting at a story that viewers can invent for themselves. Finally, it must be said that many of the GUESS girls are more curvy than those seen in most fashion advertising.